Strange Horticulture nu in het Nederlands verkrijgbaar!
Publisher Iceberg Interactive en developer Bad Viking Games kondigen een nieuwe taal aan voor hun mysterieuze, spannende, en breinbrekende puzzel game voor PC en Switch.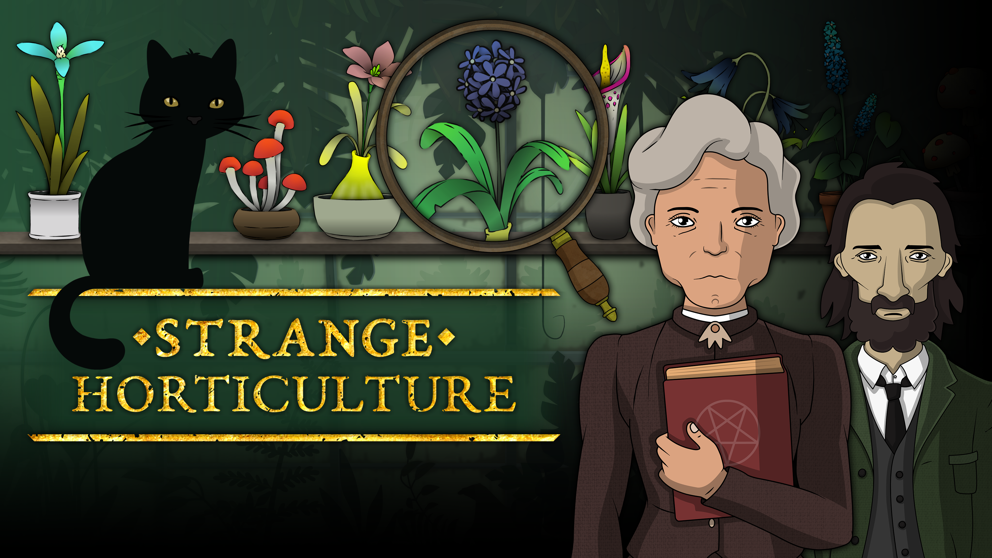 Nederlanders, dit is jullie moment! Je kan nu in je moedertaal krachtige en mystieke planten vinden, onderzoeken en verkopen vanuit je eigen plantenwinkeltje, met heksenkringen omgaan, en misschien zelfs lid worden van een sekte. Onderzoek de duistere mysteriën van Undermere in de gezelligste taal op aarde.
De Nederlandstalige versie van de game is vanaf vandaag beschikbaar, samen met vele andere talen zoals Spaans, Portugees, Pools, Duits, Chinees, en meer!
Hoogste tijd dus om je groene duim te testen in deze relaxende en charmante game!
Verder up to date blijven betreffende alle dingen Strange Horticulture? Volg ons op social media, en word lid van de Discord.
Website, Twitter, Facebook, YouTube, Discord
Je kan de perskit van Strange Horticulture hier vinden
______________________________________________________________
ABOUT BAD VIKING
 Bad Viking is an independent game development company based in England and founded by brothers Rob & John Donkin. Bad Viking's aim is to create fun, fresh and imaginative games that can be enjoyed by anyone.
ABOUT ICEBERG INTERACTIVE
 Iceberg Interactive is an independent video game publisher founded in 2009 by an international group of games industry veterans. Located in Haarlem, The Netherlands, and staffed with avid gamers, Iceberg works closely with an assembly of game developers around the world, both midsize and indie.
Known for many hit franchises including Killing Floor 2, Maneater and Circle Empires; the company has enjoyed recent success with PC titles such as Strange Horticulture, Blazing Sails, Chivalry 2, and King of Retail. Iceberg Interactive has many exciting games coming up, including Mahokenshi (PC), Land of the Viking (PC), and DOOMBLADE (PC). To learn more, please visit www.iceberg-games.com