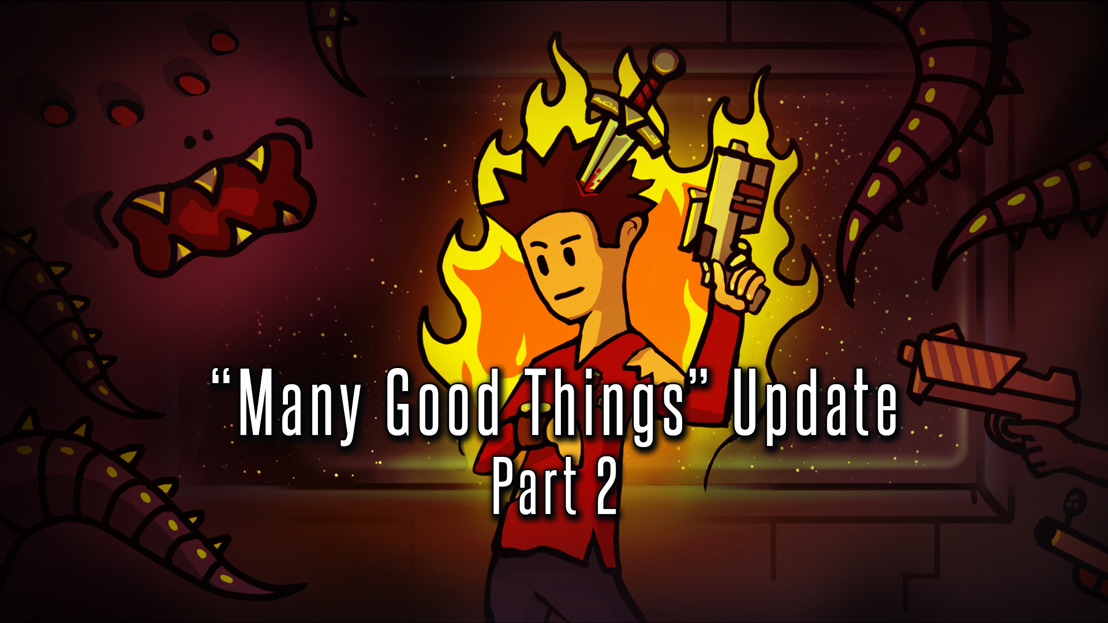 SHORTEST TRIP TO EARTH – MANY GOOD THINGS!
Weapons! Ships! Modules! Boss Fights! Events!
Indie video game publisher Iceberg Interactive and developer Interactive Fate have released today the newest update for their award-winning roguelike Shortest Trip to Earth. And it is massive!
Players will enjoy a huge assortment of new content, as well as significant UI/UX improvements and bug and balance fixes – all powered by feedback from the community through Steam's Early Access program.
The update introduces…
A new ship, the Pumpkin Hammer!

The option to (spiritually or otherwise) commemorate lost crewmembers and contemplate meaning of life (or enjoy sensual hedonism) while you're at it

Many new narrative paths and a new (minor) game ending to be encountered

New game mechanics for gardens, shields and overloaded modules

Many new ship weapons & modules, including an arsenal of EMP-guns

Many new single-shot Nukes (bringing their total number to 21+)

A new epic boss fight, awaiting players in Sector 4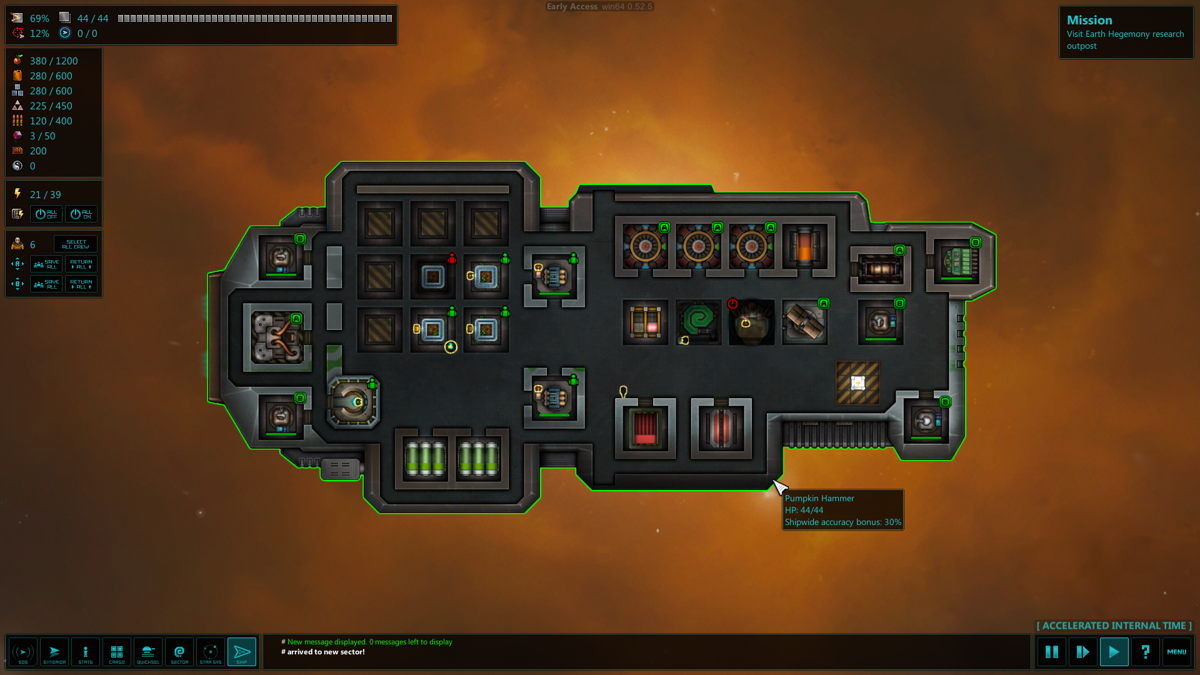 Lead Game Designer & Interactive Fate CEO Edvin Aedma commented:
"We've introduced significant stability/UX upgrades over the past months. This allowed us to start working on some of the most interesting unannounced features... first of which can be seen in this update."
Shortest Trip to Earth is available in Early Access now on Steam, with a full release coming Summer 2019.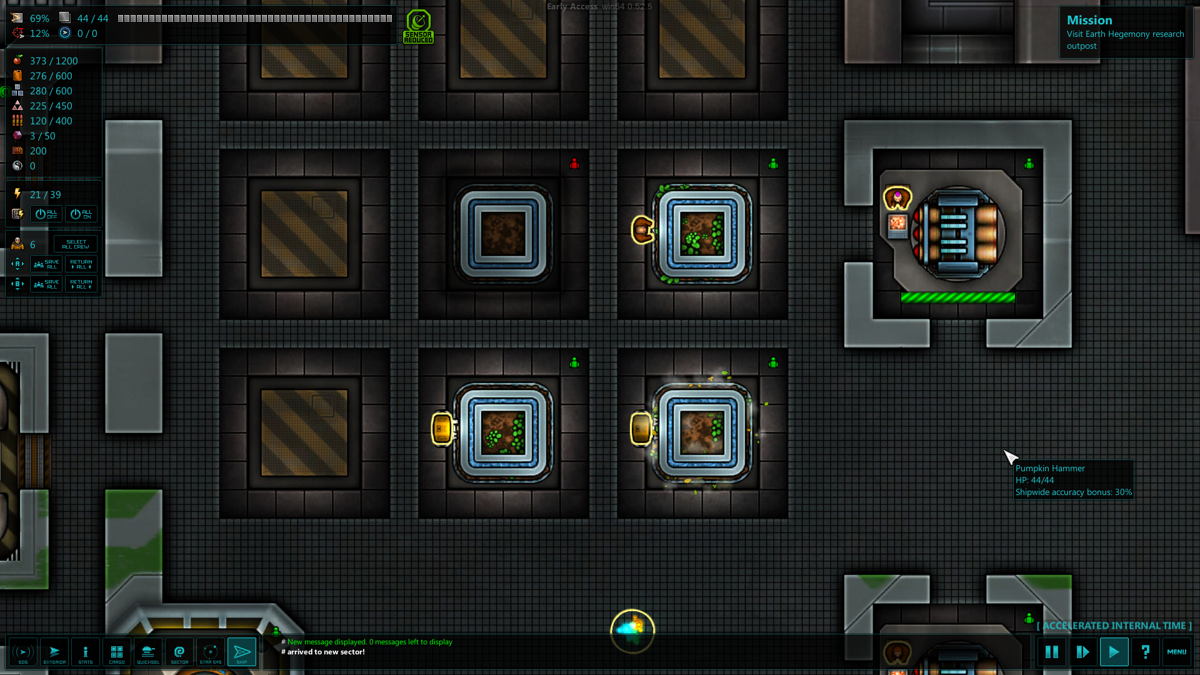 Supporting assets including trailers, new screenshots and fact sheets available via the Shortest Trip to Earth Press Kit. For media requests including developer interviews and latest preview builds, please email pr@iceberg-games.com.
Stay up-to-date with the latest Shortest Trip to Earth news and information:
Website / Twitter / Facebook / Reddit
ABOUT INTERACTIVE FATE
Interactive Fate is an independent game development studio founded in 2014 by an Estonian team of experienced indie devs, including Edvin Aedma, writer and developer of Teleglitch: Die More Edition. Partnered with several other Estonian game dev companies, Interactive Fate focuses on developing PC games with artistic value and meaningful narratives.
ABOUT ICEBERG INTERACTIVE
Iceberg Interactive is an independent video game publisher founded in 2009 by an international group of games industry veterans. Located in Haarlem, The Netherlands and staffed with avid gamers, Iceberg works closely with an assembly of game developers around the world, both midsize and indie.
Known for many hit franchises including Starpoint Gemini, Killing Floor and Stardrive; the company has enjoyed recent success with titles such as Starpoint Gemini Warlords (PC), Oriental Empires (PC) and Circle Empires (PC). Iceberg Interactive has many more exciting games coming soon, including Antigraviator (PS4/XBO), Conarium (PS4/XBO), The Sojourn (PC/PS4/XBO), Headsnatchers (PC/PS4), Gas Guzzlers Extreme (PS4), Pax Nova (PC) and Railroad Corporation (PC).
To learn more, please visit www.iceberg-games.com.
Iceberg Interactive
pr@iceberg-games.com / +31 (0)23 54 30 960
Belgiëlaan 63G, 2034 AW, Haarlem, The Netherlands
Website / Twitter / Facebook / LinkedIn / YouTube / Instagram