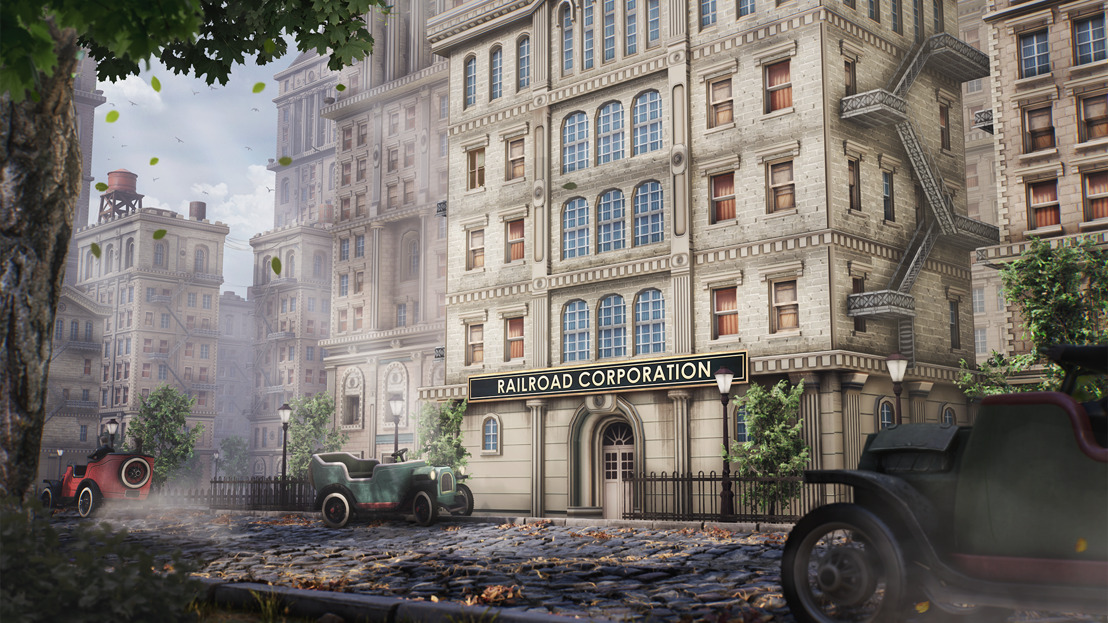 Railroad Corporation Steaming Out of Early Access on 18th November!
Attention all passengers! This is the final call for tycoon management sim game
Railroad Corporation, departure time 18th November 2019 from Steam's Early Access Program. If you don't yet have a ticket, you can take advantage of the Early Access price here and join your fellow travelers on the journey of a lifetime.

Prepare for departure by watching our awesome stream with the amazing False Phoenix below, where all the questions from the community will be answered by Iceberg Interactive. The press kit can be found here.
When entering Steam's Early Access program, Railroad Corporation started with only one chapter and no additional game-modes. Since then, it has seen plenty of exciting new updates and features, including:
Sandbox Mode: letting players expand their train network without limitations, timers or objectives.

Challenge Update: a separate, more advanced scenario with complex tasks to solve.

Multiplayer Update: allowing players to compete against friends or faux when building their railway empire.
The full release will introduce a second chapter, where players can start their own companies and compete against an AI fighting for the same objectives as them. The release will also see the addition of a stock market feature, letting players grow their railway empire by buying and selling shares on the stock market.

About Railroad Corporation
Relive the pioneering spirit of the Golden Age of Steam by establishing your own railroad empire across 19th century North America. Race against time to bring settlements together, produce and trade goods and develop new technologies.
Embark on your dream career and earn your fortune in the New World. Work to fulfil contracts and complete missions based on historic rail networks across the United States. Lay down tracks, dig tunnels and raise bridges to connect settlements big and small, old and new. Strategy and forward planning are essential to make the best deals – so you'll need to be across every aspect of your organisation. Control and combine resources, establish new industries and even lobby politicians to change the law of the land.
Key Features:
Establish a profitable Railroad Corporation in the Golden Age of Steam

Engage in political lobbying and research new technologies

Expand your operations with new departments, recruit employees and manage business loans

Buy, control and maintain historically accurate locomotives and rolling stock.

Compete against your family and friends in multiplayer mode
Keep up to date with Railroad Corporation here:
Official Website, Facebook, Twitter, YouTube, Discord
ABOUT ICEBERG INTERACTIVE
Iceberg Interactive is an independent video game publisher founded in 2009 by an international group of games industry veterans. Located in Haarlem, The Netherlands and staffed with avid gamers, Iceberg works closely with an assembly of game developers around the world, both midsize and indie.
Known for many hit franchises including Starpoint Gemini, Killing Floor and Stardrive; the company has enjoyed recent success with PC titles such as Shortest Trip to Earth, Circle Empires, The Sojourn, Headsnatchers and Antigraviator. Iceberg Interactive has many exciting games coming up, including Still There (PC/Nintendo Switch), Gas Guzzlers Extreme (PS4), Transient (PC/PS4/XBO), Pax Nova (PC), Circle Empires Rivals (PC) and Blazing Sails (PC).
To learn more, please visit www.iceberg-games.com.

Media Contact
Shona Fridh
PR Manager
Iceberg Interactive
shona@iceberg-games.com
+31 (0) 235 430 960