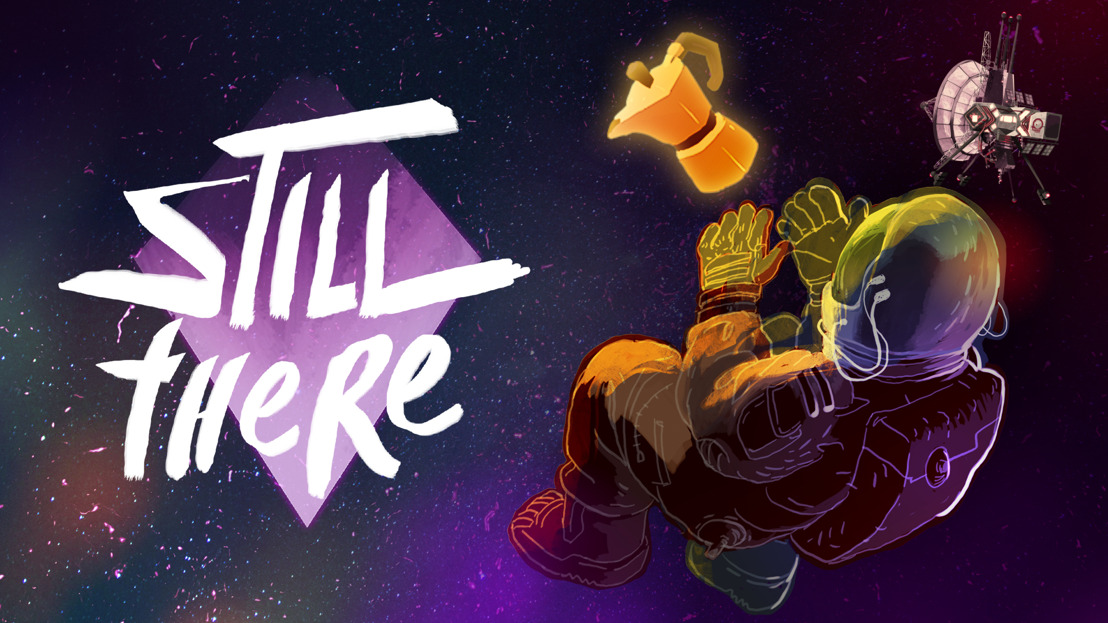 Psychological Adventure Game 'Still There' Announced
How far is far enough?
Haarlem, The Netherlands – Publisher Iceberg Interactive and indie developer GhostShark Games are excited to announce their collaboration on new sci-fi psychological adventure game Still There. The game is scheduled for release in Fall 2019 for PC and Nintendo Switch™.
You can sample the game's atmospheric look and feel in this brand new trailer:
Every day is the same on the faraway Bento space-lighthouse - until a mysterious radio message breaks through. Evade the past, welcome oblivion, make the perfect Italian coffee. Still There is a psychological adventure game about grief, technical puzzles, wacky AIs and dark humour. How far is far enough?

When talking about the game, GhostShark Games said:
"Still There is our passion project for many reasons: it's experimental, it's something we truly wanted to do that contains many of our rather different perspectives, it's weird, sarcastic, dark, metaphysical, it has a complex analytical approach to puzzles, and it brims with strong emotions, humor, and things that might break your heart."
Iceberg Interactive CEO Erik Schreuder said:
"Our team is excited to work alongside GhostShark on Still There. It is one of those rare games that instantly became the talk of the office. Captivating, hilarious and seriously emotional, I consider Still There to be a strong addition to Iceberg's catalogue."
About Still There
Maintain your space lighthouse by solving brain-bending puzzles and completing your daily tasks. Urine may be involved.

Respond to emergency situations, take vital decisions while you unravel the emotional story of Karl's past.

Engage in hilarious conversations with Gorky, the station's AI.

Confront complex issues, such as depression and grief, in the deeply immersive narrative.

Soak up the nostalgia with stunning retro graphics and visuals.
For all supporting assets, including the new video and the latest screenshots, please check out the press kit.
For preview keys, please send an email to pr@iceberg-games.com.
ABOUT GHOSTSHARK GAMES
GhostShark Games is an indie development studio founded in Rome in 2011 by talented and experienced developers sharing their passion for games. Their most important projects are Blockstorm (PC/Mac/Linux), an online multiplayer FPS set in a world made of destructible blocks, and Still There (PC/Switch), a psychological sci-fi point and click adventure. Still There is a collaboration of Davide Barbieri (GhostShark), Daniele Giardini (Demigiant) and Gaetano Leonardi (La Boite). The music is composed by Ben Burnes (Abstraction).
ABOUT ICEBERG INTERACTIVE
Iceberg Interactive is an independent video game publisher founded in 2009 by an international group of games industry veterans. Located in Haarlem, The Netherlands and staffed with avid gamers, Iceberg works closely with an assembly of game developers around the world, both midsize and indie. Known for many hit franchises including Starpoint Gemini, Killing Floor and Stardrive; the company has enjoyed recent success with PC titles such as Starpoint Gemini Warlords, Oriental Empires and Circle Empires. Iceberg Interactive has many exciting multi-format games coming up, including Antigraviator (PS4/XBO), The Sojourn (PC/PS4/XBO), Headsnatchers (PC/PS4) and Gas Guzzlers Extreme (PS4). Several promising PC games are also coming together nicely in Steam's Early Access program: Shortest Trip to Earth, Pax Nova and Railroad Corporation.
To learn more, please visit www.iceberg-games.com.
Iceberg Interactive
pr@iceberg-games.com / +31 (0)23 54 30 960
Belgiëlaan 63G, 2034 AW, Haarlem, The Netherlands