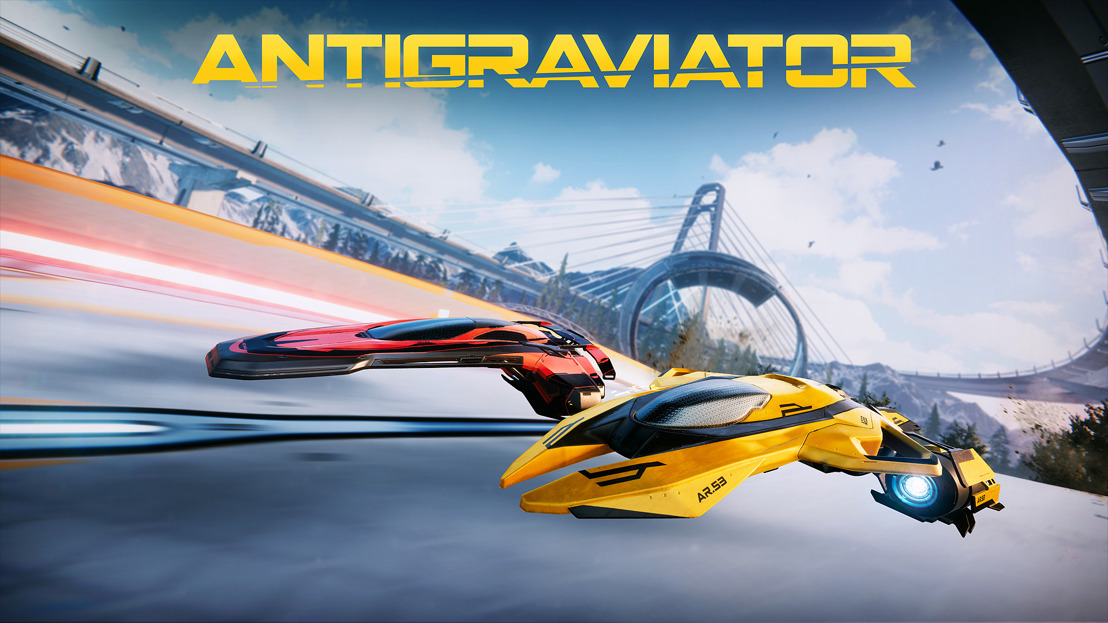 🎮Out TODAY on Xbox One! Futuristic Racer Antigraviator!🌠
High-speed racer Antigraviator will blast onto the Xbox One later today for $19.99! Developed by Cybernetic Walrus and published by Iceberg Interactive, this console release includes all content from the Viper Trails DLC, making this the complete Antigraviator experience!
Check it out in the launch trailer:
Race on beautiful tracks, where the danger is coming at light speed and chaos and havoc are the most normal thing in the world. Control your Grav in five game modes on six different worlds, each with three tracks. Challenge your friends in the highly competitive multiplayer modes, online or split screen. Sabotage your opponents by activating floating mines, causing landslides to throw rocks on circuits and deploy missile launchers scattered around the circuits. Personalize your Grav to your heart's content, but choose wisely: one upgrade comes at the expense of another!
Key Features
No speed limit!

Play the single player campaign to unlock new parts, devices and skins

Race locally against your friends with split-screen multiplayer for 2 players

Race against everyone in online multiplayer

Use environmental traps to catch up with your opponents

Customize your device to outrun your opponents

Soundtrack with 15 intense tracks that enhance your racing experience
Videos, screenshots and art are available in the press kit here.
Stay up-to-date with the latest Antigraviator news and information: Antigraviator Website, Antigraviator Facebook, Antigraviator Twitter page, and Antigraviator Subreddit.
Stay up to date with all our games!
Discord, Twitter, YouTube, Twitch
ABOUT CYBERNETIC WALRUS
Cybernetic Walrus is a game development studio founded in early 2017 and based in Antwerp, Belgium. The company is established by four alumni from Howest, University College West Flanders where they studied Digital Arts and Entertainment. Aside from commercial game development, their diverse talents also include 3D asset creation, architecture visualization, gamification, virtual reality, and augmented reality. More info on Cybernetic Walrus and their services can be found at www.cyberneticwalrus.com
ABOUT ICEBERG INTERACTIVE
Iceberg Interactive is an independent video game publisher founded in 2009 by an international group of games industry veterans. Located in Haarlem, The Netherlands and staffed with avid gamers, Iceberg works closely with an assembly of game developers around the world, both midsize and indie.Known for many hit franchises including Starpoint Gemini, Killing Floor and Stardrive; the company has enjoyed recent success with titles such as Shortest Trip to Earth, The Sojourn and Circle Empires Rivals. Iceberg Interactive has many exciting games coming up, including Blazing Sails (PC), Transient (PC, PS4, XBO), Lunacy: Saint Rhodes (PC) and Star Dynasties (PC).
To learn more, please visit www.iceberg-games.com
Media Contact
Chris Bond
PR Manager
Iceberg Interactive
pr@iceberg-games.com
+31 (0) 235 430 960