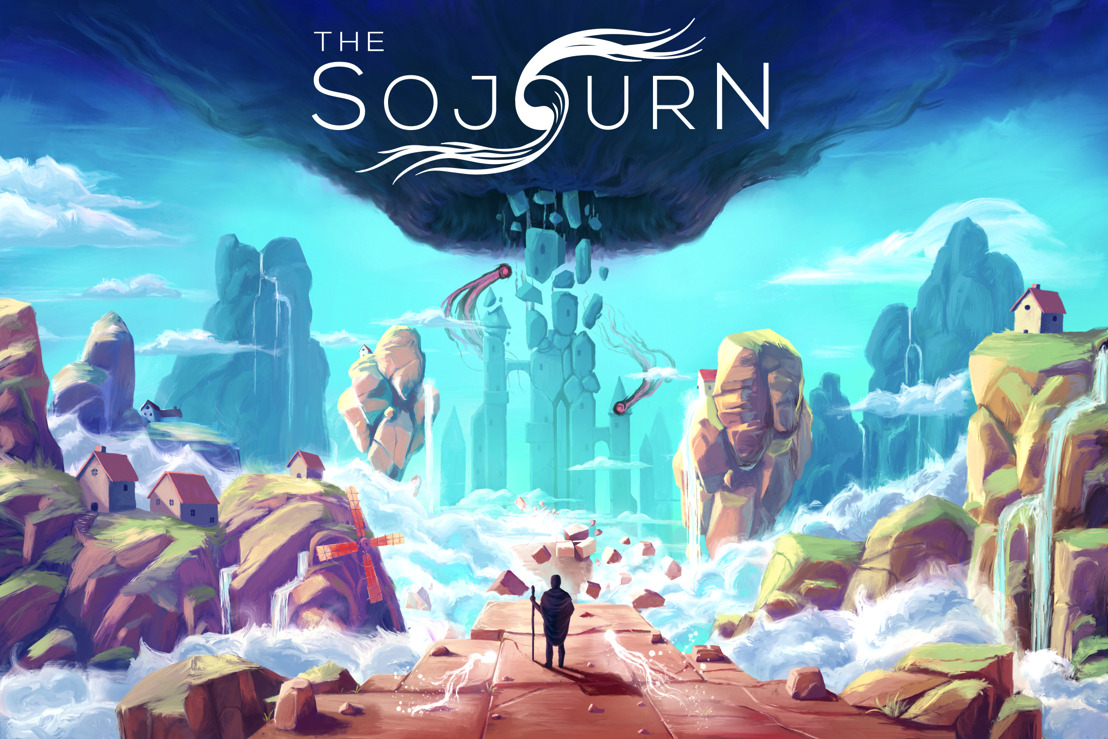 OUT TODAY on STEAM! Puzzle Game The Sojourn Gets New Digital Deluxe Edition
Embark On An Unforgettable Journey Today on PC
Publisher Iceberg Interactive and developers Shifting Tides are proud to release The Sojourn today for Windows PC on Steam at $24.99 - plus a limited launch week discount of 33%!
The Sojourn has been praised by critics & press as "both fun and thought-provoking'' (Indie Hive), as well as "exceedingly pretty" (PC Gamer). It's "a gorgeous first-person puzzler bursting with clever design and a rich atmosphere" (Hardcore Gamer).
This release is accompanied by an exclusive Digital Deluxe Edition which contains a never-before-seen playable prototype of Equilibrium - AKA The Sojourn early in development. Beyond this, players will also receive two PDF books of art, designs and screenshots from both titles. The game's original soundtrack by composer Nemo Ghasemi will be available to buy separately and with the Deluxe Edition as part of a further discounted Gold Pack.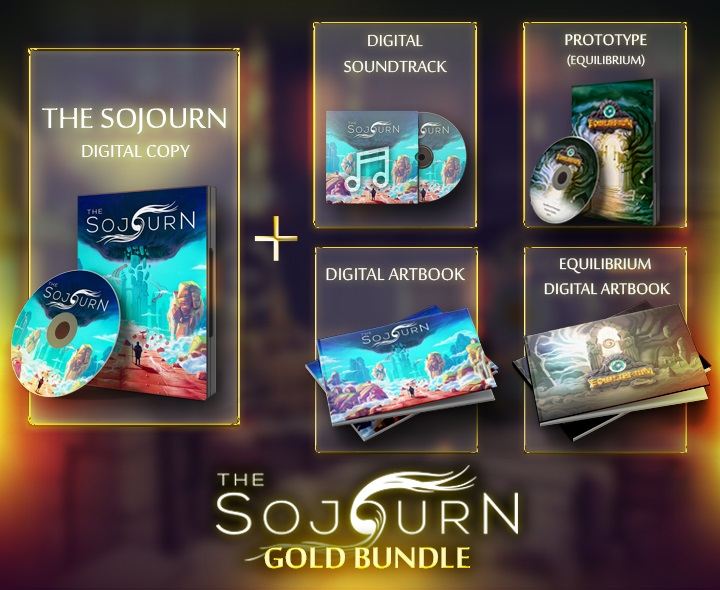 The Sojourn is also available on Xbox One, PlayStation 4 and on Windows PC via the Epic Games store and will be available soon at GOG.com. Check out the launch trailer here!
The Sojourn is a first-person puzzle game set in an immersive colour-drenched world of light and darkness. Think your way through dozens of puzzles as you traverse parallel worlds, awaken mysterious artefacts and overcome challenging obstacles on an unforgettable journey.
KEY FEATURES
Dozens-upon-dozens of challenging puzzles

Delve into four beautifully crafted chapters, each with their own distinct style and atmosphere

Banish the darkness in order to reveal the obstacles The Sojourn has prepared for you

Unravel a captivating tale of light, darkness, and the nature of reality
Art, screenshots and videos are in the Press Kit here.
Keep up to date with The Sojourn here:
Website, Facebook, Twitter, Discord
ABOUT SHIFTING TIDES
Shifting Tides is a UK based game development studio founded by four passionate developers. We create games that are innovative in design, striking in visuals and memorable in storytelling.
ABOUT ICEBERG INTERACTIVE
Iceberg Interactive is an independent video game publisher founded in 2009 by an international group of games industry veterans. Located in Haarlem, The Netherlands and staffed with avid gamers, Iceberg works closely with an assembly of game developers around the world, both midsize and indie.
Known for many hit franchises including Starpoint Gemini, Killing Floor and Stardrive; the company has enjoyed recent success with PC titles such as Shortest Trip to Earth, The Sojourn and Circle Empires Rivals. Iceberg Interactive has many exciting multi-format games coming up, including Transient (PC/XBO/PS4), Star Dynasties (PC) and Blazing Sails (PC).
To learn more, please visit www.iceberg-games.com