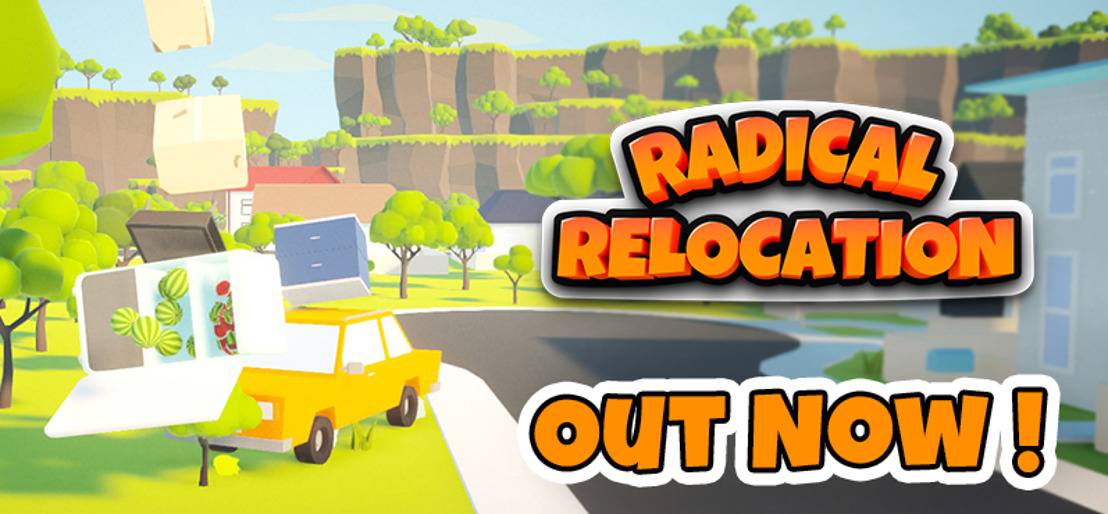 OUT NOW on STEAM! Physics Puzzler Radical Relocation!🚗⚱️📦
New indie game offers hilarious removals by land... or SEA! 🛥️
Publisher Iceberg Interactive and developers Winglett Entertainment are thrilled to deliver to Steam their new title - Radical Relocation! This physics-based driving puzzle game is available NOW for Windows PC - and to celebrate we have a brand new trailer!
Radical Relocation is an absurd physics-based puzzle game that turns a sleepy neighbourhood into an insane obstacle course! You'll need flawless planning and nerves of steel to get your belongings from A to B – while they're stacked and balanced on the roof of your moving vehicle!
The launch comes hot on the heels of Gamescom 2020, where IGN got the exclusive scoop on Radical Relocation's release date and put it head-to-head with another game about a challenging move: Death Stranding! Check it out in their video!
It's whimsical, it's delightful. I love the soundtrack, I love the look. - IGN
Features
Stack and balance your furniture on top of 24 different vehicles - then drop, crack, break, and shatter all your belongings and try again.

All the puzzles are physics-based, so you can put your real-life experience to the test!
With a huge range of destructible furniture available; no two levels are the same!

Avoid the horrors of a beautiful low-poly suburbia and its bordering waters; dangerous jet skis, dastardly garbage cans, and deceptive potholes all seek to thwart your attempts at moving house!
You now have a future in the moving industry. Good luck.
The press kit for Radical Relocation can be found here.
Don't be a stranger! Stay up to date with Radical Relocation here:
Website / Twitter / Facebook / YouTube / Discord
ABOUT WINGLETT ENTERTAINMENT
Winglett Entertainment is a New Zealand-based indie game development team founded by developer Matthew Inglis and artist Gareth Spencer, which aims to create unique, fun, and memorable games. The team is currently working on its first major release, Radical Relocation, a challenging physics-based puzzler.
ABOUT ICEBERG INTERACTIVE
Iceberg Interactive is an independent video game publisher founded in 2009 by an international group of games industry veterans. Located in Haarlem, The Netherlands and staffed with avid gamers, Iceberg works closely with an assembly of game developers around the world, both midsize and indie.
Known for many hit franchises including Starpoint Gemini, Killing Floor and Stardrive; the company has enjoyed recent success with PC titles such as Shortest Trip to Earth, The Sojourn and Circle Empires Rivals. Iceberg Interactive has many exciting multi-format games coming up, including Transient (PC/XBO/PS4), Interstellar Rift (PC) and Blazing Sails (PC).