Land of the Vikings: Update Alert!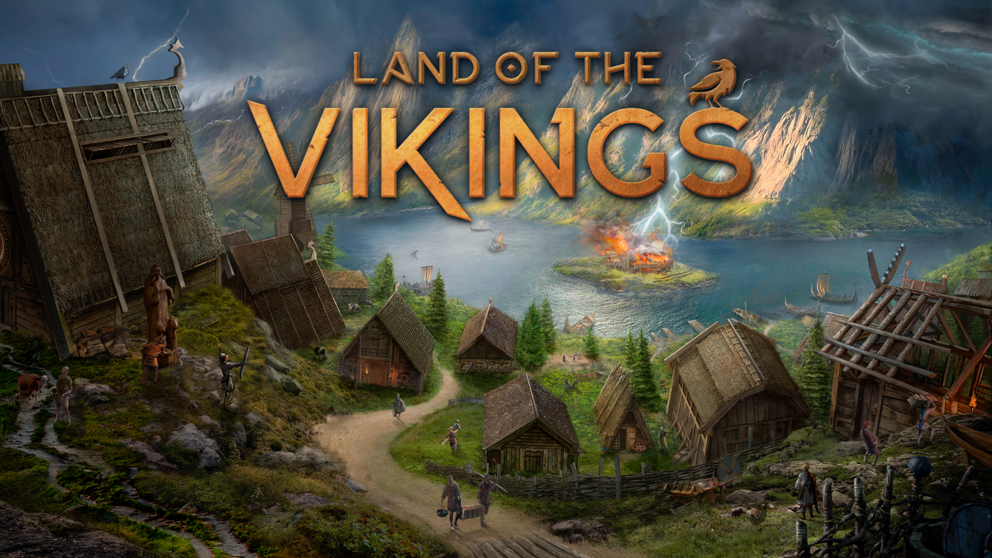 The Early Access release of Land of the Vikings took place 3 weeks ago, and developer ​ Laps Games have been carefully making notes from players' comments, community forum posts, feedback, bug reports, and more.
The team has been steadily updating the game with several small patches to address community feedback, like for example, having the ability to turn off disasters.
What can be expected in the near future? 
Defense Update. With this update, your Viking village will be open to external attack, so it will be up to you to organize a proper defense, by placing walls and other obstacles to deter attackers.
The Editor Update will add Steam Workshop support so you can create your own buildings and share them with others!
There will also be changes to the Happiness System. As the population grows, villagers will become more restless. You will need to indulge them with ale in the taverns to keep them happy!
The most requested feature, automatic worker assignment, will also come with this update.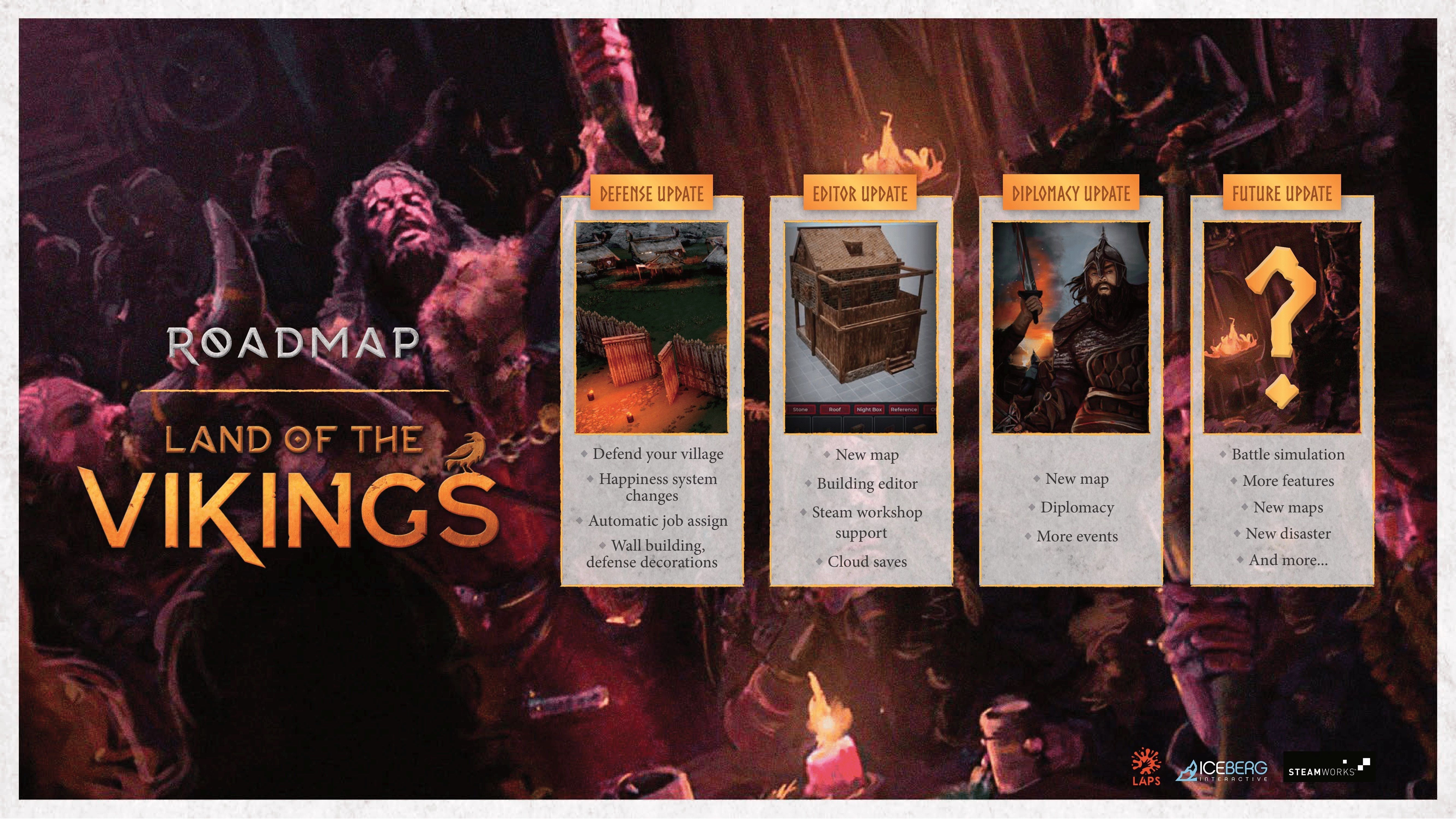 To keep up to date with the latest information on Land of the Vikings, please like us on Facebook, follow us on  Twitter, subscribe to our YouTube channel, join our Discord, visit our website, and pick up the game on Steam. 
Assets for The Land of Vikings may be found below:
https://drive.google.com/drive/folders/1vJU5PzxYsUDSchleR8ztt8sD1zzyAmdT?usp=share_link
____________________________________________________________________________________________
ABOUT LAPS GAMES 
Laps Games is an independent game development company founded in Türkiye by game-loving engineers and designers who strive to bring their creative visions to life through digital worlds. The studio's goal is to entertain players through strategy-driven gameplay.
ABOUT ICEBERG INTERACTIVE 
Iceberg Interactive is an independent video game publisher founded in 2009 by an international group of games industry veterans. Located in the Dutch city of Haarlem and staffed with avid gamers, Iceberg works closely with an assembly of developers around the world, both midsize and indie.
Known for many hit franchises including Killing Floor 2, Maneater and Circle Empires, the company has enjoyed recent success with PC titles such as Strange Horticulture, Blazing Sails, Chivalry 2, and King of Retail. Iceberg Interactive has many exciting games coming up, including Mahokenshi (PC), Land of the Vikings (PC), and DOOMBLADE (PC). To learn more, please visit www.iceberg-games.com.