LAND OF THE VIKINGS: NEW DEMO!
Expectations for this upcoming city-builder are increasing after its announcement at Gamescom and now a NEW DEMO is ready to be shown at Tacticon (22-26/09)!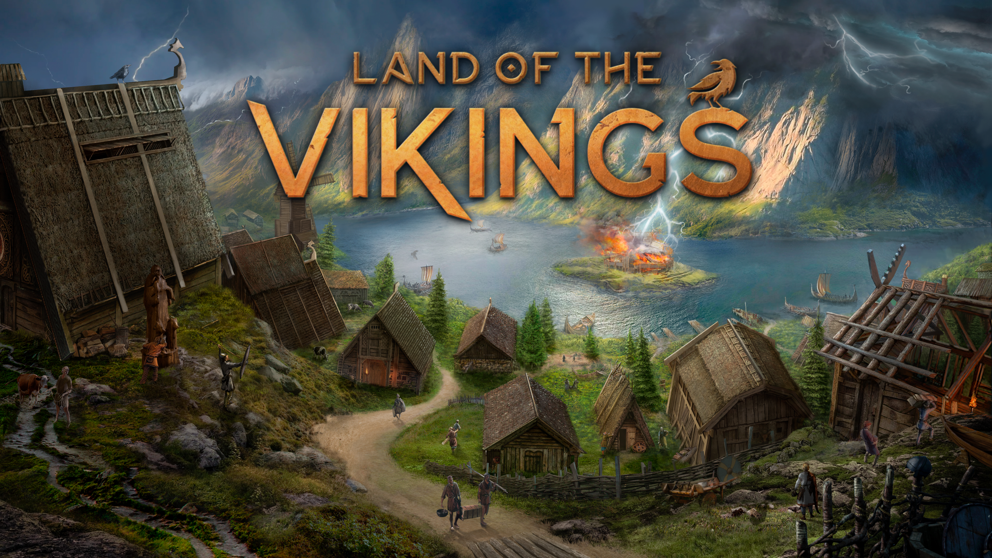 What can be expected of this new demo? Gameplay getting more exciting and challenging for sure! 
Your village falling apart because of fire and earthquakes wasn't enough? New disasters coming up, maybe an unexpected thunderstorm could suddenly surprise you and your villagers.
Now you will also have the opportunity to build your boats and ships, strategically trade with other villages with its unique trading system, and of course, to accomplish new objectives! 
Check it out at Tacticon and add it to your wishlist over here! 
Skal Vikings!
Don't miss any Land of the Viking news by joining our community:
 Website, Twitter, Facebook, YouTube, Discord
The press kit for Land of the Vikings can be found here.
 __________________________________________________________________
 ABOUT LAPS GAMES Laps Games is an independent game development company founded in Türkiye by game-loving engineers and designers who strive to realize their visions through the games they create. Our goal is to entertain players through strategy-driven gameplay.
 ABOUT ICEBERG INTERACTIVE Iceberg Interactive is an independent video game publisher founded in 2009 by an international group of games industry veterans. Located in Haarlem, The Netherlands, and staffed with avid gamers, Iceberg works closely with an assembly of game developers around the world, both midsize and indie.
 Known for many hit franchises including Starpoint Gemini, Killing Floor and Circle Empires; the company has enjoyed recent success with PC titles such as Strange Horticulture, Blazing Sails, and Railroad Corporation. Iceberg Interactive has many exciting multi-format games coming up, including Mahokenshi (PC), King of Retail (PC), Blazing Sails (PC), and DOOMBLADE (PC). To learn more, please visit www.iceberg-games.com.