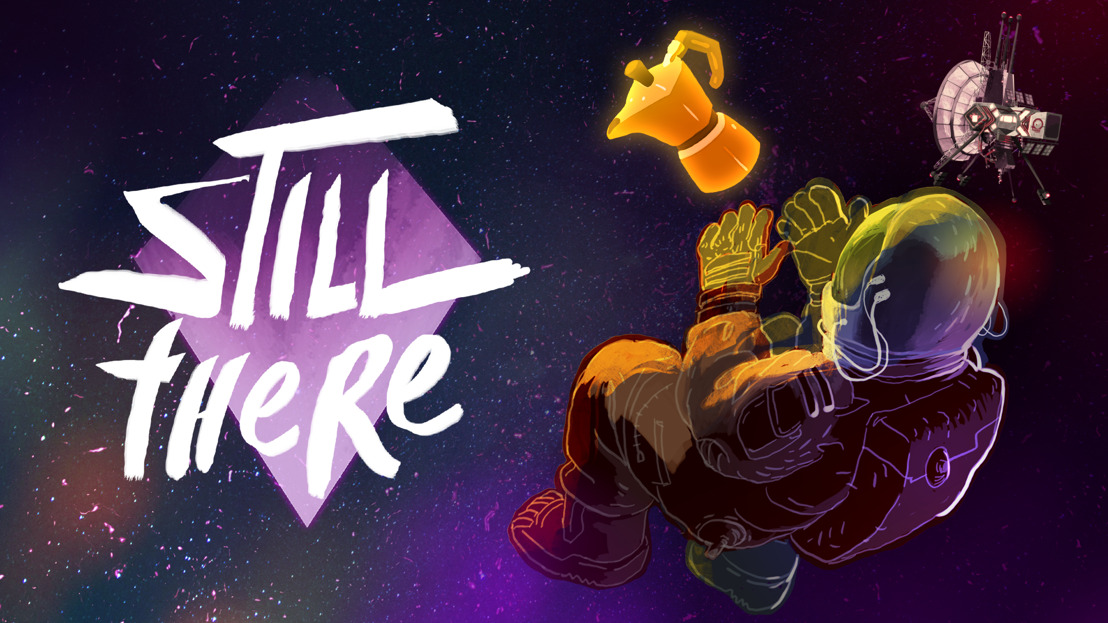 Humorous and emotional adventure game Still There available TODAY!
The stars have aligned and our beautiful psychological adventure Still There is OUT TODAY on PC and Nintendo Switch for a price of $14.99 - with a launch discount of 10%!
Hop on board the Bento space station and get ready to encounter technical puzzles, space station management, themes of grief and guilt, and a temperamental AI – all while learning how to brew the perfect Italian coffee.You can watch the latest trailer below and access the press kit here.
Davide Barbieri, project lead at GhostShark Games says:
"Still There is more than a simple game to us – it has had a profound impact on our lives. It has been the fulfilment of a promise that was told to the child version of ourselves, and has been an important test of our own feelings. It has required many compromises and struggles and has, without a doubt, left its mark on us. Parts of us will always be in the game, and players across the world will experience our most intimate selves while playing Still There. We hope it will leave an impact on them too."
About Still There
In Still There, you take on the role of Karl Hamba and it's your job to manage the daily routines of The Bento; an isolated space-lighthouse. One day, a mysterious radio message breaks through, forcing you to take action and confront the long-buried truth that you're desperately hiding from. How much are you willing to sacrifice to rescue yourself and your loved ones? How far is far enough?
Key features
Maintain your space lighthouse by solving brain-bending puzzles and completing your daily tasks. Urine may be involved.

Respond to emergency situations, take vital decisions while you unravel the emotional story of Karl's past.

Engage in hilarious conversations with Gorky, the station's AI.

Confront complex issues, such as depression and grief, in the deeply immersive narrative.

Soak up the nostalgia with stunning retro graphics and visuals.
For review keys, please email pr@iceberg-games.com. The press kit can be found here.
Keep up to date with Still There here:
Website, Twitter, YouTube, Discord
ABOUT GHOSTSHARK GAMES
GhostShark Games is an indie development studio founded in Rome in 2011 by talented and experienced developers sharing their passion for games. Their most important projects are Blockstorm (PC/Mac/Linux), an online multiplayer FPS set in a world made of destructible blocks, and Still There (PC/Switch), a psychological sci-fi point and click adventure. Still There is a collaboration of Davide Barbieri (GhostShark), Daniele Giardini (Demigiant) and Gaetano Leonardi (La Boite). The music is composed by Ben Burnes (Abstraction).
ABOUT ICEBERG INTERACTIVE
Iceberg Interactive is an independent video game publisher founded in 2009 by an international group of games industry veterans. Located in Haarlem, The Netherlands and staffed with avid gamers, Iceberg works closely with an assembly of game developers around the world, both midsize and indie. Known for many hit franchises including Starpoint Gemini, Killing Floor and Stardrive; the company has enjoyed recent success with titles such as Shortest Trip to Earth, Circle Empires and The Sojourn. Iceberg Interactive has many exciting games coming up, including Gas Guzzlers Extreme (PS4), Transient (PC/PS4/XBO), Pax Nova (PC), Circle Empires Rivals (PC) and Blazing Sails (PC).
Media Contact
Shona Fridh
PR Manager
Iceberg Interactive
shona@iceberg-games.com
+31 (0) 235 430 960