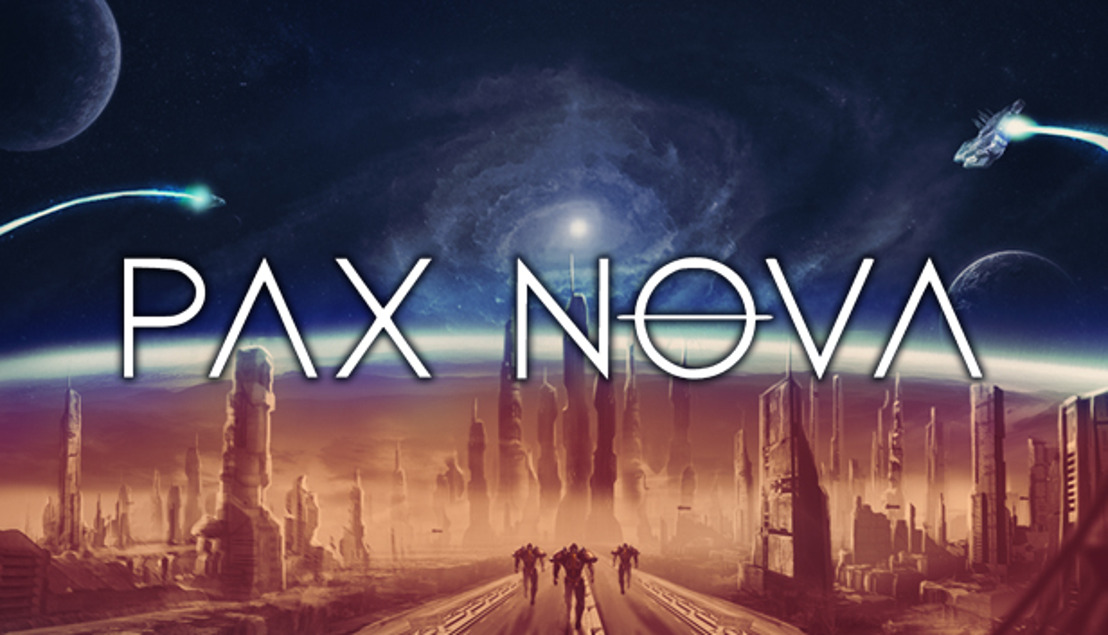 Highly-anticipated 4X "Pax Nova" launches in Early Access on May 9th
Haarlem, The Netherlands – Publisher Iceberg Interactive and indie developer Greywolf Entertainment are excited to announce that 4X strategy game Pax Nova will be released for PC, through Steam's Early Access program, on May 9th.
Pax Nova is a sci-fi turn-based 4X strategy game where you lead the fate of one of several factions divided between three races. Explore new worlds and new star systems filled with exciting secrets as well as new dangers. Build new cities, expand your influence and fight great battles on land and in space.
Lead Developer of Greywolf Entertainment Mike Domingues says:
"I am thrilled that we are finally able to share Pax Nova with the community and I am looking forward to seeing what 4X enthusiasts think of it. It is still a work in progress but I am confident that Pax Nova offers a fresh and exciting approach to the strategy genre."

To get a glimpse of the intergalactic journey that awaits you, check out the latest gameplay video that highlights the factions, cities, research and diplomacy options, combat abilities and the geography of the Pax Nova universe:
Any questions? We got you covered! Check the following Q&A video that covers the most frequent questions asked by the 4X community.
Additional game assets such as videos, screenshots and a fact sheet can be found in the Pax Nova Press Kit.
For media requests including developer interviews and latest preview builds, please email pr@iceberg-games.com.
Stay up-to-date with the latest Pax Nova news and information:Website / Twitter / Facebook / Reddit / Steam
ABOUT GREYWOLF ENTERTAINMENT
GreyWolf Entertainment is a small studio based in Leiria, Portugal. It's made up of ambitious and dedicated individuals who share a strong passion for video games, and an equally strong passion for creating great video games. GreyWolf's first title was Dawn of Andromeda, an ambitious space 4X strategy game, also published by Iceberg Interactive.
ABOUT ICEBERG INTERACTIVE
Iceberg Interactive is an independent video game publisher founded in 2009 by an international group of games industry veterans. Located in Haarlem, The Netherlands and staffed with avid gamers, Iceberg works closely with an assembly of game developers around the world, both midsize and indie.
Known for many hit franchises including Starpoint Gemini, Killing Floor and Stardrive; the company has enjoyed recent success with titles such as Starpoint Gemini Warlords (PC), Oriental Empires (PC) and Circle Empires (PC). Iceberg Interactive has many more exciting games coming soon, including Antigraviator (PS4/XBO), The Sojourn (PC/PS4/XBO), Headsnatchers (PC/PS4), Gas Guzzlers Extreme (PS4), Pax Nova (PC) and Railroad Corporation (PC).
To learn more, please visit www.iceberg-games.com.
Iceberg Interactive
pr@iceberg-games.com / +31 (0)23 54 30 960
Belgiëlaan 63G, 2034 AW, Haarlem, The Netherlands
Website / Twitter / Facebook / LinkedIn / YouTube / Instagram