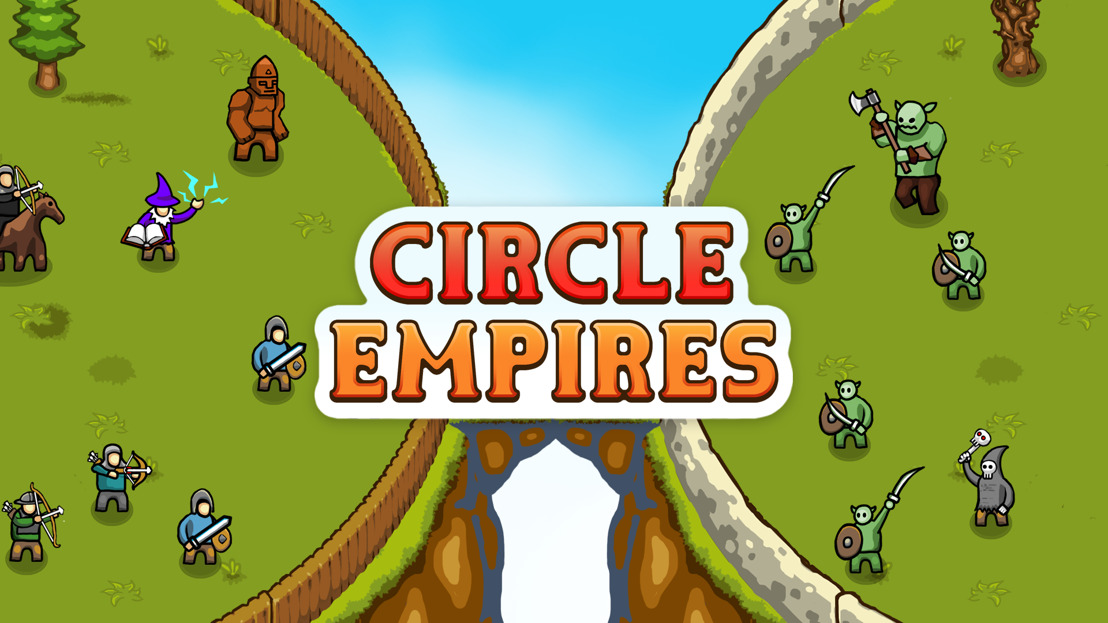 HEAR YE, HEAR YE! INDIE RTS TITLE 'CIRCLE EMPIRES' RELEASES ONTO THINE PERSONAL COMPUTER!
Circle Empires is out August 8th through Steam and other major digital retailers. The game is available at an impulse price of $7.99, with a further 10% discount offered during the week of launch.
The Circle Empires universe is made of interconnected circles, each containing loot to plunder and foes to defeat. Players take the role of the god-like leader of a tiny kingdom, hungry for power. Using guile and strategic prowess, gamers hunt down increasingly powerful foes to expand their territory.
Circle Empires features three modes – Monster Hunt, Full Conquest, Imperial Conflict – and six difficulty levels: Easy, Normal, Hard, Extreme, Nightmare, and Impossible.
Circle conquistadores can purchase the game through the Circle Empires Steam store page.
Supporting assets and links
To download supporting assets, including the launch trailer, please visit:
Stay up-to-date with the latest Circle Empires news and information on Facebook at https://www.facebook.com/Circle-Empires/, on Twitter at https://twitter.com/circleempiresg, on Reddit at https://www.reddit.com/r/circleempires/ and on Youtube at https://www.youtube.com/channel/iceberginteractive
ABOUT LUMINOUS
Luminous is an Estonian indie game company founded by developer Mihkel Trei. He's been developing games since 2002 and got the idea of Circle Empires from a famous graphic designer who said "Always start a design by drawing a circle".
In 2016, Luminous partnered with Edvin Aedma, a developer on the Estonian indie hit Teleglitch: Die More Edition. Together, they decided to involve two more Estonian indie dev companies run by Edvin: Interactive Fate, to create a complete overhaul of all Circle Empires graphics, and Playtest Games, to ensure smooth production of the entire project.