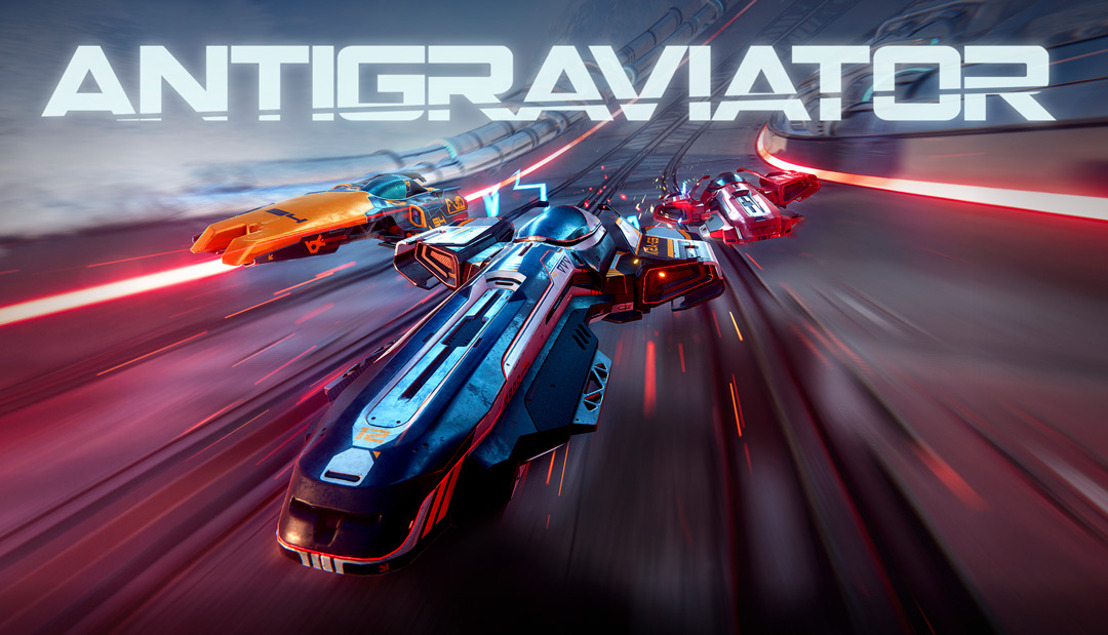 AWARD-WINNING FUTURISTIC RACER 'ANTIGRAVIATOR' OUT ON STEAM
Our multi-award winning anti-gravity racing game Antigraviator is now available on PC through Steam and other digital retailers at an SRP of 24.99$. To mark its release, Antigraviator receives a 10% discount during the week of launch.
Given its worldwide appeal Antigraviator will contain the following languages: English, French, Italian, German, Spanish, Dutch, Japanese, Polish, Hungarian, Lithuanian, Russian, Simplified Chinese, Traditional Chinese, Portuguese-Brazil.
Voice-overs in the game are provided by prominent racing YouTuber Alex of FailRace.
Antigraviator Demo
Curious gamers are now able to get their hands on a demo, to get a taste of the pure speed Antigraviator offers. The demo is available through Game Jolt and Itch.io.
For the upcoming console release, players can stay up-to-date by subscribing to the newsletter through the official Antigraviator website.
Stay up-to-date with the latest Antigraviator news and information: Antigraviator Website, Antigraviator Facebook, Antigraviator Twitter page, Antigraviator Instagram, Antigraviator Subreddit and Antigraviator YouTube channel.