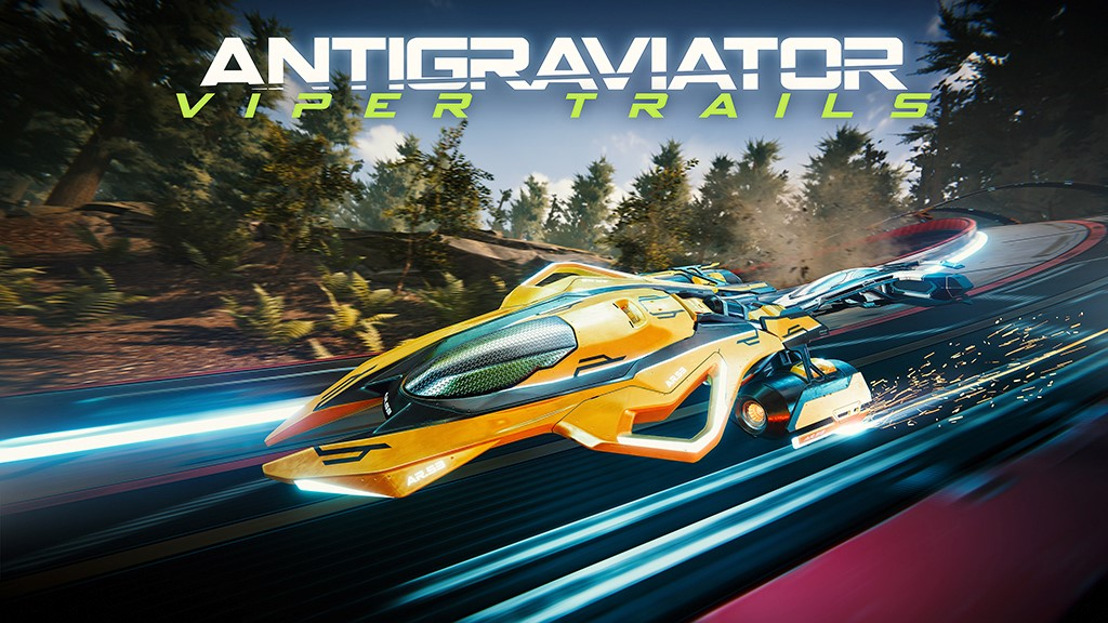 ANTIGRAVIATOR: VIPER TRAILS DLC IS AVAILABLE NOW!
Together with Cybernetic Walrus we have released the first DLC for hyper-fast racing game Antigraviator today. Antigraviator is an online multiplayer and single player racing game set in the far future where anti-gravity racing has become a sport complete with dazzling scenery, high tech machines, and unlimited speed.
Viper Trails rockets out the gate with a new trailer that introduces the sleek new Viper Class Grav vehicle to the game's roster of ultra-fast, gravity-defying racers. Additionally, it showcases three new racetracks that wind between the forests and ravines of the Orval system. With a new racing mode, Hybrid Mode, the Viper Trails DLC also brings more variety to the speedways of Antigraviator. All tracks can also be driven in Mirror Mode, adding even more re-playability. Three new drum & bass tracks specially produced by Dutch electronic artist Alex Meza complement the new racetracks.
Grav racers who are in need of some fresh forest air can buy the DLC with a 10% launch discount on Steam.