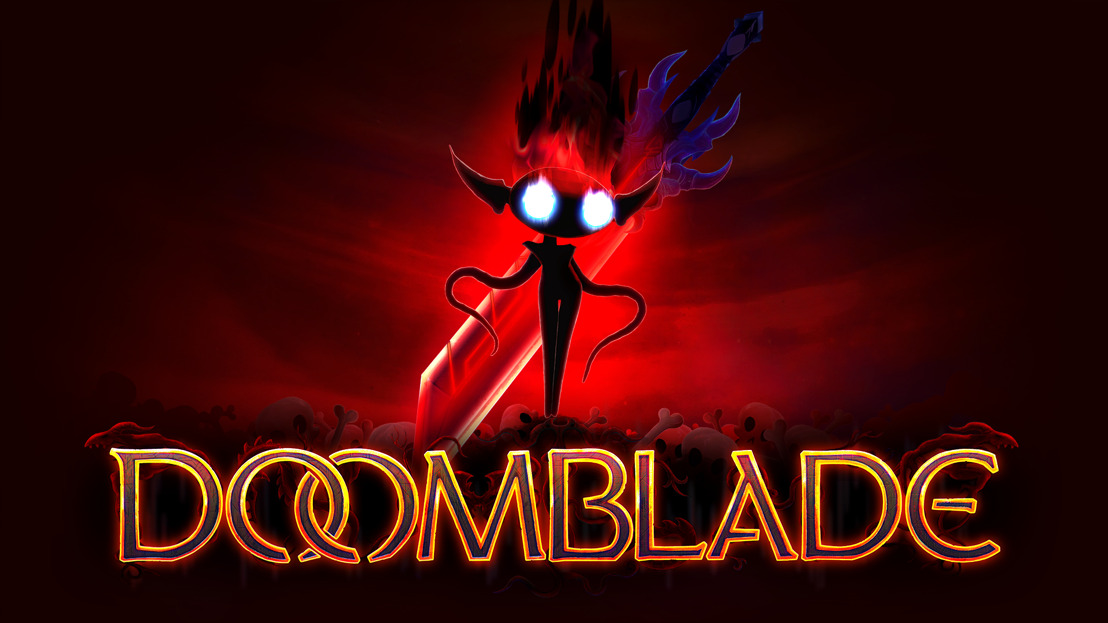 Action Metroidvania DOOMBLADE Announced at The Escapist Indie Showcase 2021
Coming to PC in 2022 from Iceberg Interactive
Yesterday at The Escapist Indie Showcase 2021, developers Muro Studios and publisher Iceberg Interactive announced DOOMBLADE - a 2D Action Metroidvania coming to PC in 2022!
From the award-winning team behind the Shadow Bug series, DOOMBLADE combines pulse-pounding agile action with a classic side-scrolling open world platformer.
See it in action for yourself in our Announcement Trailer!
Deep underground, Gloom Girl discovers DOOMBLADE
A sentient weapon hellbent on escape after eons in chains. Together, "Doom and Gloom" embark on a brutal quest to unlock the powers of The Void in this 2D Action Metroidvania.
Restore DOOMBLADE's lost powers!
The blade is hungry to wreak its revenge on The Dread Lords, who bound and trapped it in the Underworld. But first it must regain its lost strength. Search for statues of the old gods, where DOOMBLADE's powers were hidden and stored by the long-dead Gloomfolk, awaiting its return.
Explore the cave-like worlds of the Lowlands
From the abandoned halls of Gloomhaunt, into the New Wilderwood forest full of untrusting tribesmen, through the Molded Mines with their hedonistic shroom people, and into a technological hellscape known as the Power Sector. Wielding DOOMBLADE, Gloom Girl must destroy the monsters within and hunt down the Dread Lords who imprisoned Doomblade.
--
Find out more on our Steam store page and be sure to wishlist to join 'Doom & Gloom' on their journey!
Art, screenshots and more are available in our press kit here!
Stay up to date with DOOMBLADE here:
Website, Discord, Twitter, YouTube, Instagram, TikTok
ABOUT MURO STUDIOS
Muro Studios is the team behind the award-winning Shadow Bug games, based in Helsinki, Finland. Their roots are in Aalto University, where they met and started working on Shadow Bug. Now they're working on DOOMBLADE - an action-packed Metroidvania coming in 2022.
ABOUT ICEBERG INTERACTIVE
Iceberg Interactive is an independent video game publisher founded in 2009 by an international group of games industry veterans. Located in Haarlem, The Netherlands and staffed with avid gamers, Iceberg works closely with an assembly of game developers around the world, both midsize and indie.
Known for many hit franchises including Starpoint Gemini, Killing Floor and Circle Empires; the company has enjoyed recent success with PC titles such as Shortest Trip to Earth, Blazing Sails and Railroad Corporation. Iceberg Interactive has many exciting multi-format games coming up, including Midnight Protocol (PC), Strange Horticulture (PC) and Sacred Fire (PC). To learn more, please visit www.iceberg-games.com.