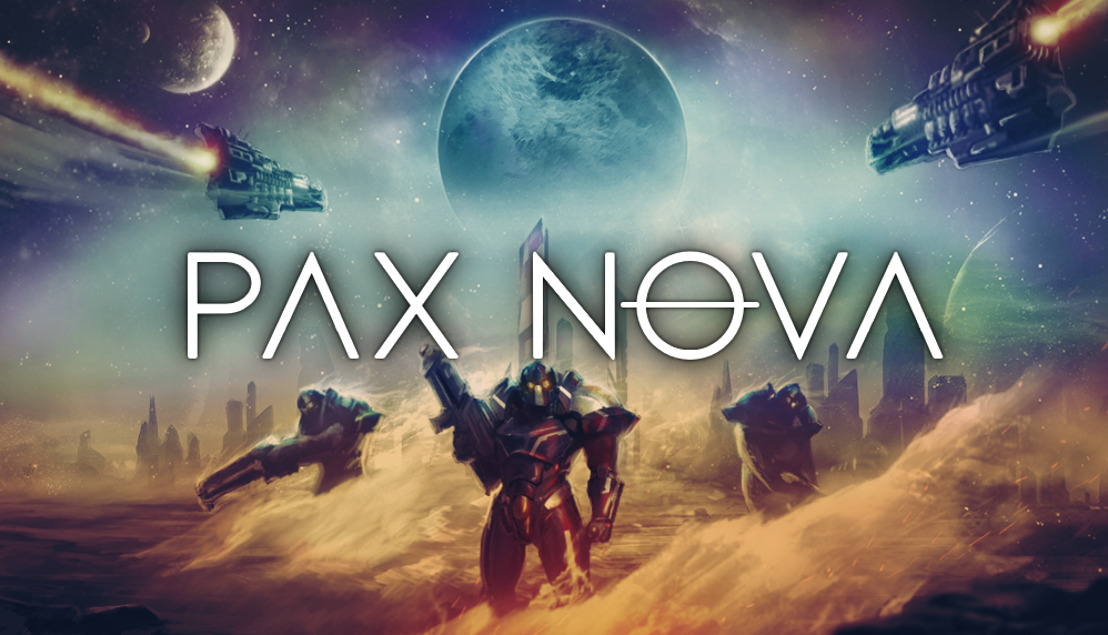 🚀4X SCI-FI STRATEGY GAME PAX NOVA OUT TODAY🌘
Developer GreyWolf Entertainment and publisher Iceberg Interactive are thrilled to release 4X strategy game Pax Nova on Steam TODAY for $24.99, plus a launch week discount of 15%!
After a year in Steam's Early Access Program, the full release brings the complete main questline, new technologies and a new difficulty option to the game, along with a huge array of AI improvements, bug fixes and balance changes.
Check it out in the brand new trailer:
ABOUT PAX NOVA
Pax Nova is a sci-fi, turn-based 4X strategy game where you lead the fate of one of several factions, divided between three races. Explore new worlds and new star systems filled with exciting secrets as well as new dangers. Build new cities, expand your influence and fight great battles on land and in space.
Key features:
Combat: Battle in land and space. Customize your units to maximize extermination.

Geography: Explore the massive universe of Pax Nova. Discover and expand to other planets and colonies.

Factions: Choose from a variety of factions with their own peculiarities and exclusive technologies, divided by 3 races. Or just customize your own.

Cities: Build your city thoughtfully. Pick different terrains that will expand your districts. Manage the balance of different attributes.

Research and diplomacy options: Plan your strategy. Exploit multiple resources and possibilities.
Supporting assets, screenshots and the factsheet can be found in the press kit here.
For media requests, including developer interview or review keys, please reply to this email or send a new one to pr@iceberg-games.com.
Stay up to date with the latest Pax Nova news and information:
Website | Twitter | Facebook | Discord
ABOUT GREYWOLF ENTERTAINMENTGreyWolf Entertainment is a small studio based in Leiria, Portugal. It's made up of ambitious and dedicated individuals who share a strong passion for video games, and an equally strong passion for creating great video games. GreyWolf's first title was Dawn of Andromeda, an ambitious space 4X strategy game, also published by Iceberg Interactive.
ABOUT ICEBERG INTERACTIVEIceberg Interactive is an independent video game publisher founded in 2009 by an international group of games industry veterans. Located in Haarlem, The Netherlands and staffed with avid gamers, Iceberg works closely with an assembly of game developers around the world, both midsize and indie.Known for many hit franchises including Starpoint Gemini, Killing Floor and Stardrive; the company has enjoyed recent success with titles such as Shortest Trip to Earth, The Sojourn and Railroad Corporation. Iceberg Interactive has many exciting games coming up, including Blazing Sails (PC) Transient (PC, PS4, XBO), Lunacy: Saint Rhodes (PC) and Star Dynasties (PC).To learn more, please visit www.iceberg-games.com